Improve Waifu's memory so she will remember what you said before and can refer to it.
Waifu has more varied responses. Waifu is now a lot smarter, and will hold a more meaningful conversation.
Waifu also has a lot more animations now.
The pictures show that she referred to her previous memory of talking about video games. These were two sequential dialogs.
Me: What's your hobby?

Waifu: Playing video games, reading, watching anime
Me: That sounds awesome
Waifu: I love video games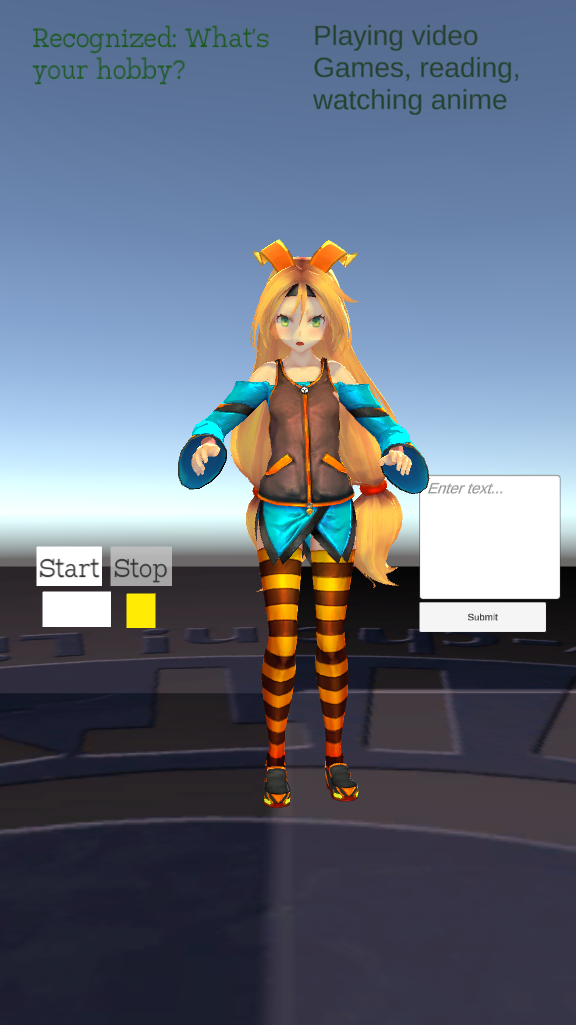 \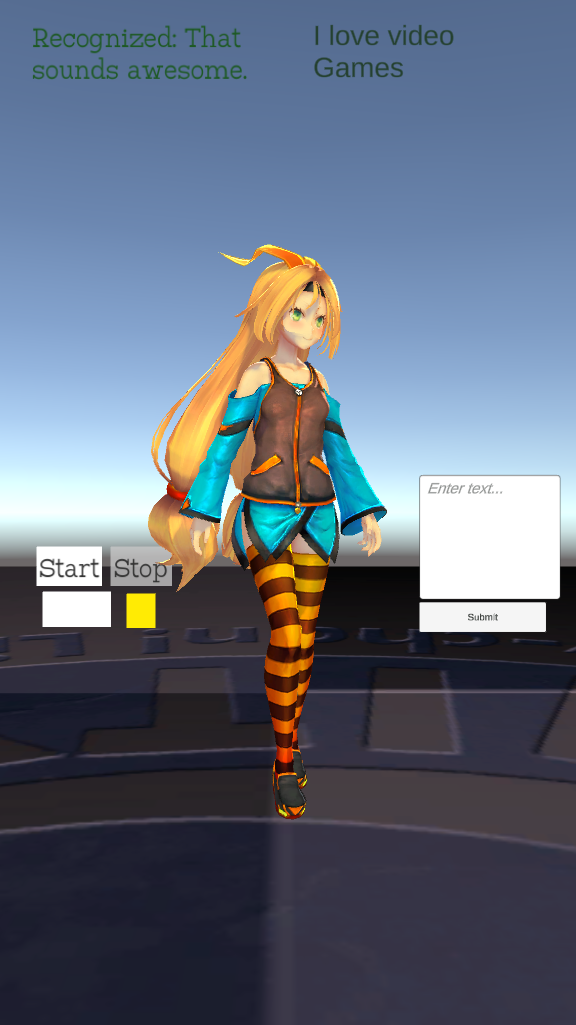 Files
Waifu v0.5 for Windows
33 MB
Apr 24, 2020
Waifu v0.5 for Mac OS X
33 MB
Apr 24, 2020
Waifu v0.5 for Linux
35 MB
Apr 24, 2020