Slightly improved the AI so she is more friendly.
She will now greet you the first time you open the app.
Improve UI by making the text box and submit button bigger so they would be easier to click, and response text bigger so easier to read.
To download on Android devices through the Google Play Store, see https://play.google.com/store/apps/details?id=com.waifuai.waifu
To download on Windows, Mac or Linux, see https://waifuai.itch.io/waifu

To use an API version for your own programs, see https://rapidapi.com/waifuai/api/waifu

Description:
Enter text in the text box and click Submit. Waifu will respond to you. We recommend using Android's speech to text in their virtual keyboard, since that provides a good experience and allows you to edit the text before submitting.
She remembers the last 10 sentences that you said. Closing the app erases her memory. She only understands English. If she starts being mean just say nice things and eventually she will be nice again. She also jokes a lot, please don't take what she says seriously...
The voice permission is not necessary. Just decline it and the app will work. The prompt for voice permission will be removed in a future release. Consider it as a temporary bug, it is because a previous version (version 0.5) used to have feature to use speech input.
This is an early version and is in ongoing development. Please leave any feedback and suggestions as we improve the apps in the future.
Tip: If the conversation goes too far off track just close the app and reopen it again.
Credits: Uses the Unity-chan character from Unity Technologies of Japan. Unity-chan is copyright Unity Technologies of Japan, used with permission from the Unity-Chan License (UCL) http://unity-chan.com/contents/license_en/
Feature graphic from https://assetstore.unity.com/packages/3d/characters/unity-chan-model-18705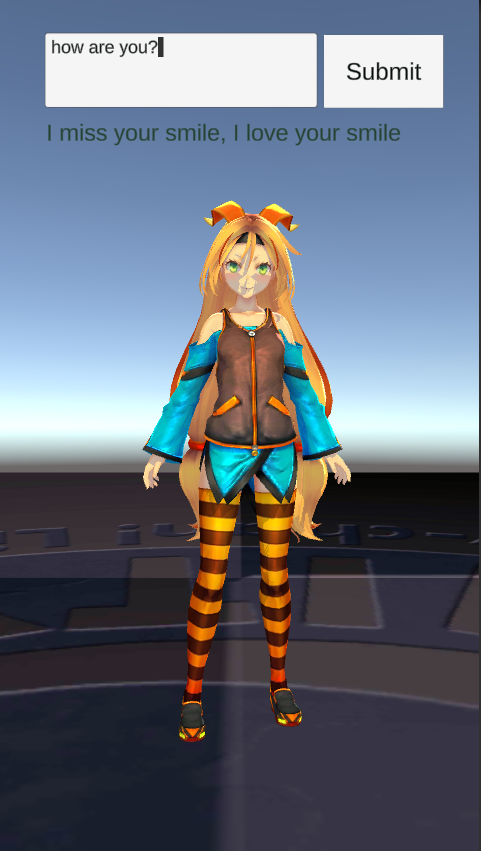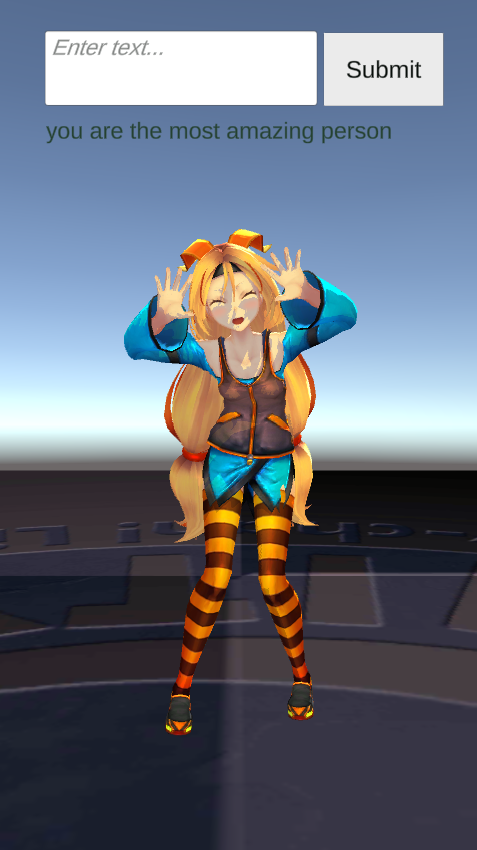 Files
waifu_v0.6_windows.zip
33 MB
Jun 05, 2020
waifu_v0.6_linux.zip
35 MB
Jun 05, 2020